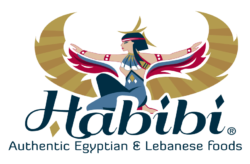 1062;1064;1066;1068 Belmont Street , Watertown, MA 02472, United States
Ragab Hamdoun former co-owner of Samira's Homemade. Ventured out on his own and founded Habibi Gourmet. Ragab started making dips at the request of his friends. They kept on raving about how delicious the food was. Needless to say they couldn't get enough!
And so it began again…meeting and exceeding his customers' needs with his healthy and fresh take on authentic Egyptian and Lebanese foods. And through word of mouth Ragab's new adventure, Habibi Gourmet, took off.