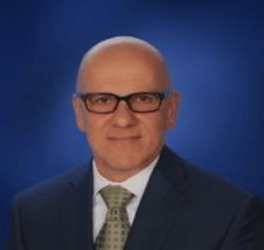 Stepan Chiloyan
Armenian Cultural and Educational Center
Boston, MA
schiloyan@berkshirebank.com
617.870.9341
Berkshire Bank MyBanker
My banking career started in 1992 worked with consumer and commercial clients. I started my
career at Baybank, the first bank to introduce the ATM Debit Card in Massachusetts. I have
worked in various lines of business in banking starting from being a Teller, Teller Supervisor,
Assistant Manager, Manager, Business Development Manager, and commercial lending. I bring
decades of banking experience and knowledge to the industry.
I believe building trust is the foundation to help my clients. I build long lasting relationships with
my clients who come to me with any financial advice to themselves or to their family and
friends. I have helped students start their first savings account and now they have their own
businesses. I always listen to my clients' needs and find solutions that will fit their situation. I
will never say no, and will find alternative solutions if need be.
I have been recognized among my peers as a colleague who demonstrates integrity, knowledge,
strong teamwork, and diversity as core values.
I'm a strong believer in a life and work balance. I also give back through volunteer time to my
communities serving in various boards. To name some: Armenian Youth Athletic Organization
in Northeast, Watertown Housing, St. Stephen's Armenian Elementary School board, and
currently serving as board member of Armenian Cultural and Education Center, Inc.