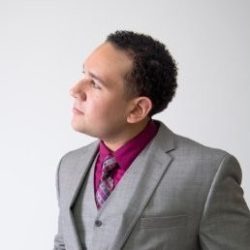 DJ El Sid Entertainment
Sidney "DJ El Sid" Diaz McCree has always had an affinity for all genres of music, music composition and sound mixing. Through this connection to music & entertainment, Sid has been able to craft a larger than life persona, which has made him undoubtedly one of the industry's most versatile DJs in Boston, and beyond.
On any given day, DJ El Sid can be found doing what he loves: entertaining crowds and keeping audiences dancing all night long. The mark of a true entertainer, Sid remains dedicated to his clients and patrons by providing a fresh and interactive experience which is tailored to each and every venue and client request.
In addition to performing internationally, DJ El Sid proudly holds current residencies at luxury venues and premier nightclubs. Growing his personal brand and audience reach, Sid was honored to be given the opportunity in 2017 to become the newest radio mixer on Jamn 94.5 FM, a top radio station in New England. You can now also catch Sid featured on a weekly slot during The Saturday Night Jumpoff, hosted by some of the most recognized radio personalities in Boston.
DJ El Sid's style is nothing short of impressive. Technically, Sid understands the important dynamic that a DJ brings to a night and displays this by preserving the true art of djing through advanced turntablism, crowd interaction and improvising song selection on the fly. Professionally, Sid values each and every client he works with by ensuring the upmost professional experience when you book him.