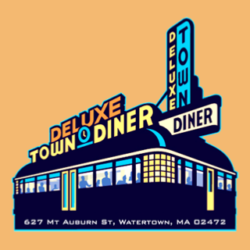 627 Mount Auburn Street , Watertown, MA 02472, United States
The Deluxe Town Diner has been in service for over 70 years. Since 2000 the Levys have re-established this historical property into one of Watertown and Boston area best eateries. We have plenty of options for breakfast all day, hearty dinners, great pies for dessert, and many other offerings.
We are very family friendly and offer a great children's menu.
​Beer and wine are available!